Media perception and consumption are currently changing rapidly; conventional business models for media products are noticeably weakening – there are no simple solutions to this challenge.
Due to the changing acceptance of offers by advertising customers, classic revenue models financed through advertising must be combined with new reader-financed sales incentives.
Sternwald has in-depth experience as to which content should be made free of charge and which should be made available upon payment.
The central content platform (huGO+) that supports the entire scope of your publishing processes, is a prerequisite for a successful sales mix of advertising-financed and reader-financed content.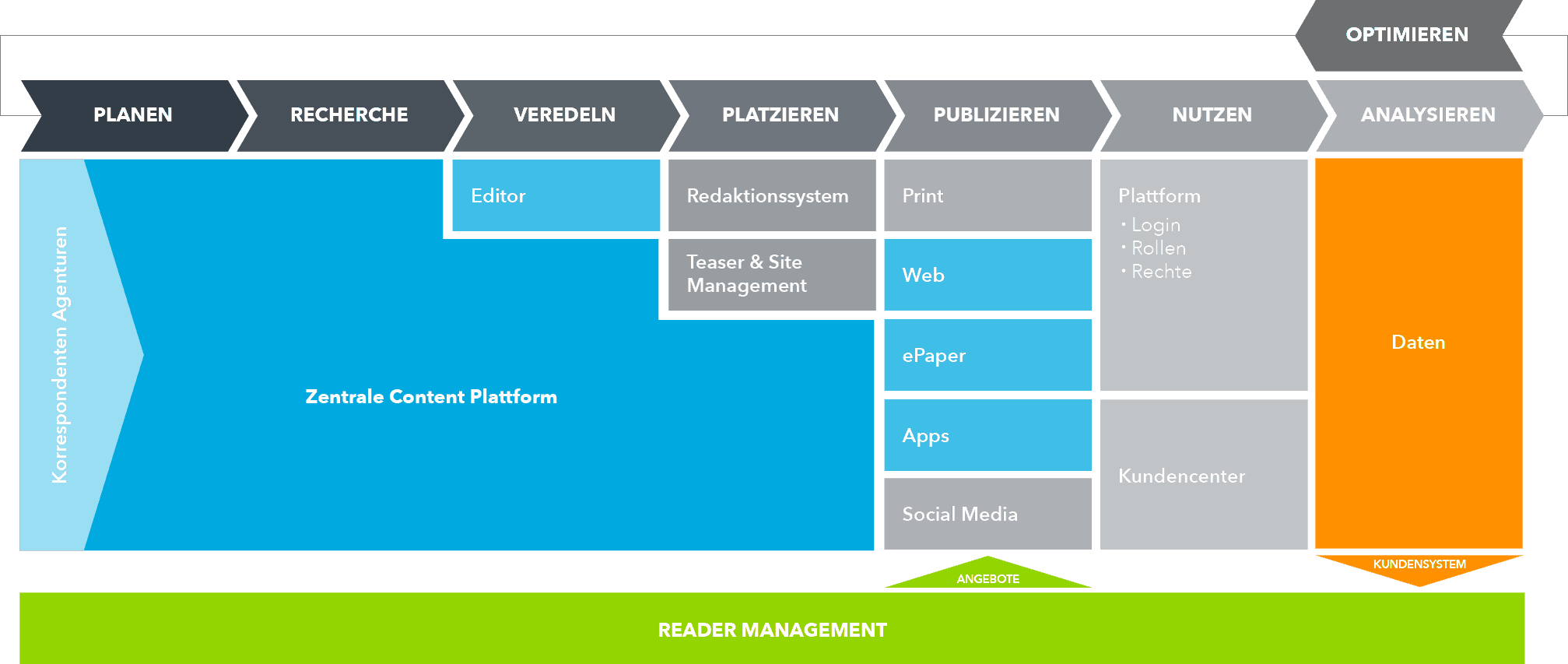 In order for publishers to monetize their valuable know-how and wealth of digital assets, the following tasks must be completed:
Plan: Design publication and provide resources
Research: Search for news and content suitable for the target group
Refine: Align the digital assets with the characteristics of the output channels
Positioning: Tailor page layout and contents to search engine algorithms
Publish: Release product for readers and start marketing
Use: Sell the product and exploit marketing potential
Analyze: Measure reader behavior and derive improvement from it
Optimize: Immediately react to reader behavior

Our concept – 360° Publishing, is an acting bridge between the editorial products – finite products (print and ePaper editions and Newsletters) and the seamless and flexible information output channels with no defined editing – infinite products (websites, apps and blogs, etc.) With huGO+, we enable our customers to produce, publish and optimize every service offered to readers from a single database. Innovative products arise as updates of established brands, but also as completely disruptive business models for new target groups and user circles.