For over twenty years we have been advising and supporting companies in the media and publishing sectors on their way to the digital dimension of publishing. Behind the scenes, our tools help in the optimisation of production processes; outwardly, we are developing new business models, which optimally exploit the strengths and assets of our customers.
We are experts in publishing processes and develop and shape innovative media formats together with our customers.
Sternwald's working force that consists of 60 consultants, IT- and creative specialists and situated in our offices in Berlin (main office), Dresden, Düsseldorf, Hamburg and Würzburg, ensure proximity to our customers.
We support media companies and publishers in the challenges of digital transformation. We understand reader expectations and behavior in the new channels and help you with the methodical development of publications.
With a focus on usability and conversion, we develop an optimal user experience for your publication – from the first design to the interactive prototype. Our designers and artists work closely with our consultants and developers to create solutions that will make your publications successful.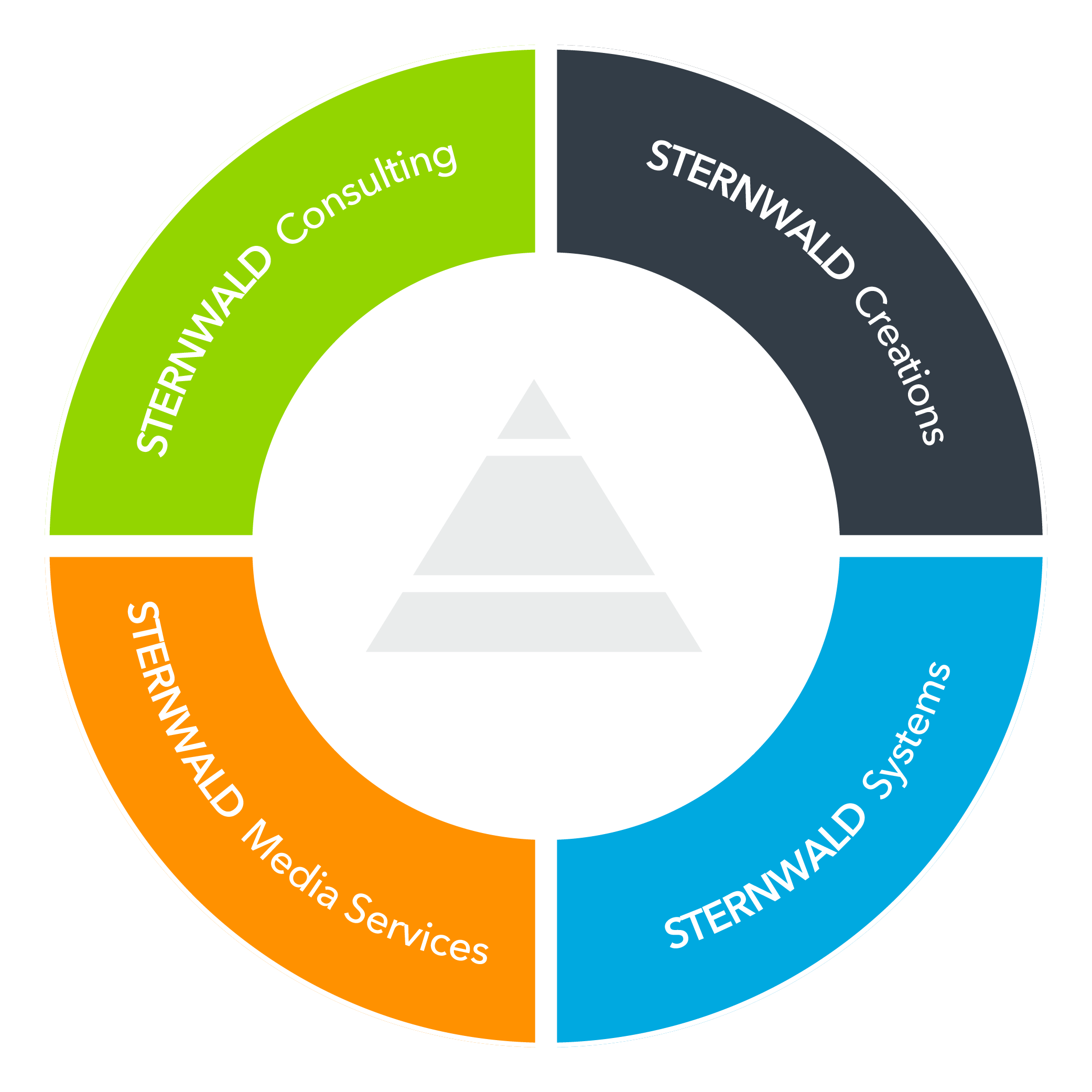 Winning readers and advertisers is one thing – turning them into paying customers is another. We make the payment process as easy as possible thus securing you a reliable cash inflow. A further focus is the combination of the publishing services with the publishing industry (SAP) and the associated customer-related systems (CRM).
The heart of our offer is huGO+ – the digital content hub for publishers. With huGO+ you can separate content from its processing and utilization. This keeps you flexible and open to new technologies and business models.
»With Sternwald, we have a service provider that not only provides service, but above all that thinks with us. We have not only implemented a successful project, but have also found a strategic partner for growth and dynamic further development of our digital products.«